Our Team
Meet our dedicated veterinary staff! Our team includes registered veterinary technicians (RVTs), veterinary assistants, and customer services representatives. We all are here to provide you and your cats with top notch care!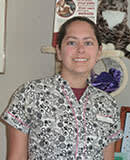 Tané Brunker
Hospital Manager
Tané has been working with Coastal Cat Clinic and Linda Mar Vet since April 2006. A newcomer to the veterinary world, she started as a receptionist. After about a year, she moved up to become a receptionist supervisor along with Kim Lopez. In October of 2011, Tané left her front desk duties to take on the administrative assistant position, and in November 2015 she became our hospital manager. Tané is mom to a kitten named Kit Kat, three dogs, a rescue named Boot, a Pomeranian named Peanut, and a Chihuahua named Butters, and is step-mom to Batman the pug. In her spare time she likes to read and paint.
Chris Lis, RVT​
Nursing Care Supervisor
Chris has worked at Coastal Cat Clinic since 2005. She graduated from the Foothill College RVT program in 1994 and obtained her RVT license in 1996. Her special interests include internal medicine.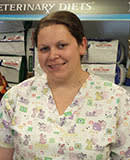 Robin Rothe
Veterinary Assistant, Receptionist
Robin has been working at the Coastal Cat Clinic since 2007. After being in 4H for several years, she became interested in working with animals and got into the veterinary business. She loves animals and wants to be a part of a field that makes a difference. She has one super awesome dog named Emerson and three cats (named Puma, Rendezvous, & Remedy) that she spends most of her time with after work.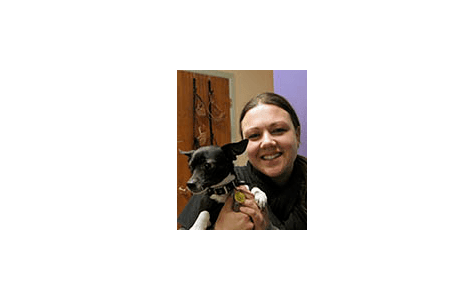 Jennifer Anderson
Technician Supervisor
Jen joined the Linda Mar Vet/Coastal Cat Clinic family in 2007, a year after starting tech school at Western Career College, and in 2008 she obtained her RVT license. She got into this business because she loves animals and currently has a cat named Gilligan, a dog named Shlya and a horse named Magic. Her boyfriend's dog Rocky also lives with her. In her spare time, she loves to take the dogs backpacking, hiking, or camping, and also enjoys riding her horse.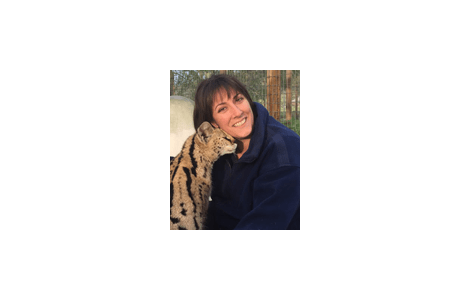 Alison Rouhas
Receptionist
Alison is thrilled to join the team at Coastal Cat Clinic. On her lunch breaks, she can often be found hanging out with the elusive hospital cats (AKA "the girls"), Tulsa and Cheyenne. Alison started her career with animals cleaning cat cages at the local shelter. She spent the last six years working as a zoo keeper and trainer, handling non-releasable and captive-born wild animals for educational programs and tours. She has a feline roommate named Hannah and a 33-year-old CA desert tortoise named Herman. In her free time, she is a volunteer keeper at the Oakland Zoo.